THE GREEN WAY TO GET AROUND DOWNTOWN
Downtown St. Petersburg is a cultural hub that is booming with culinary experiences, shops, museums and more! The best way to enjoy this hot spot, car-free, is to catch a ride on PSTA's downtown Looper.
The Looper's 15-minute service runs around downtown St. Petersburg seven days a week, and is always free of charge.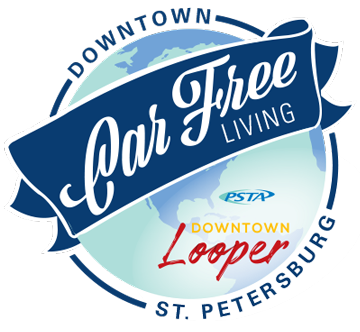 CATCH A RIDE
The new route serves the downtown area with more destinations, including USF St. Pete, All Children's Hospital and Bayfront Health. There's sure to be a stop near you.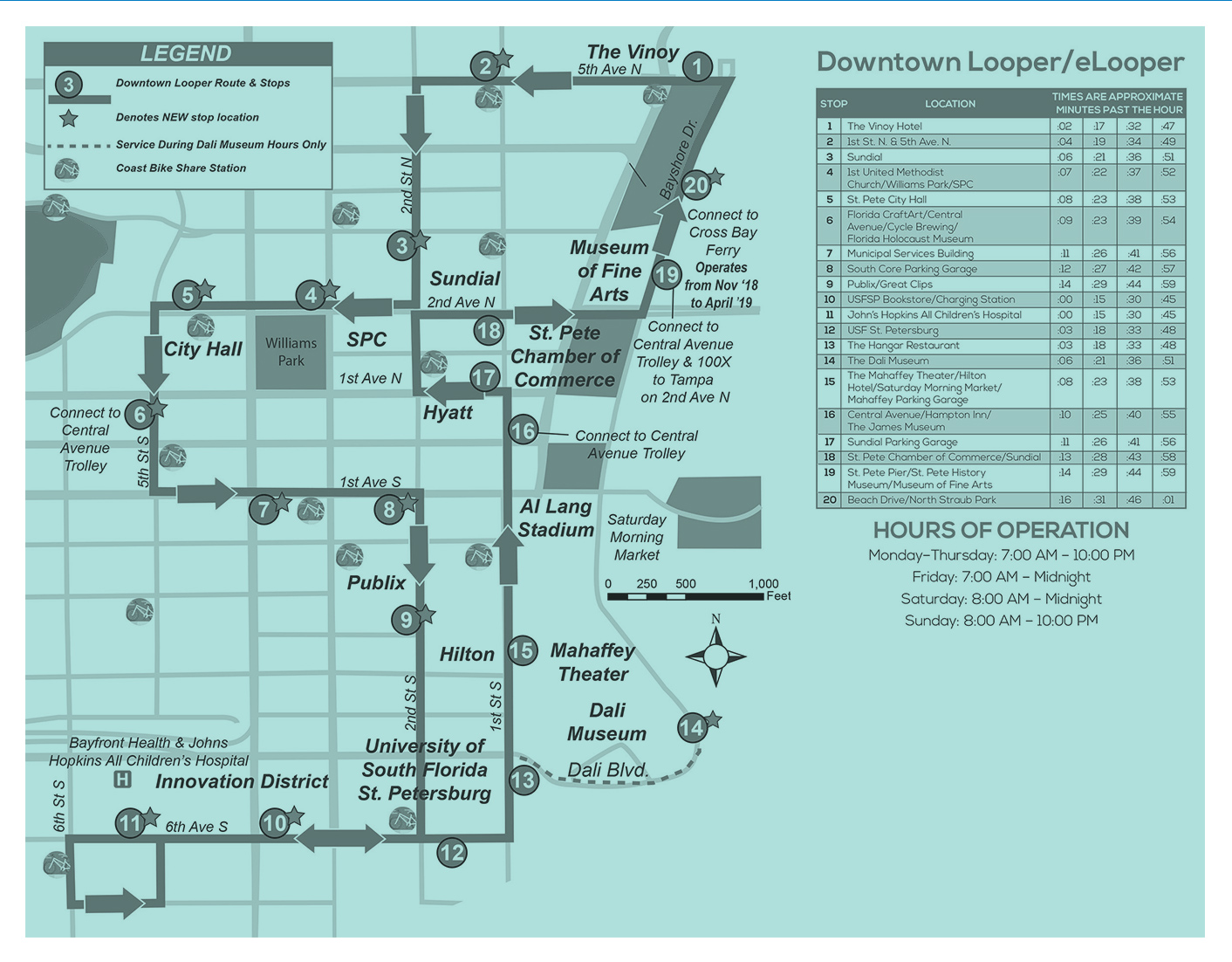 PAVING THE WAY FOR CAR‑FREE LIVING
This convenient service is run with a combination of Looper trolleys and PSTA's new eLooper electric bus.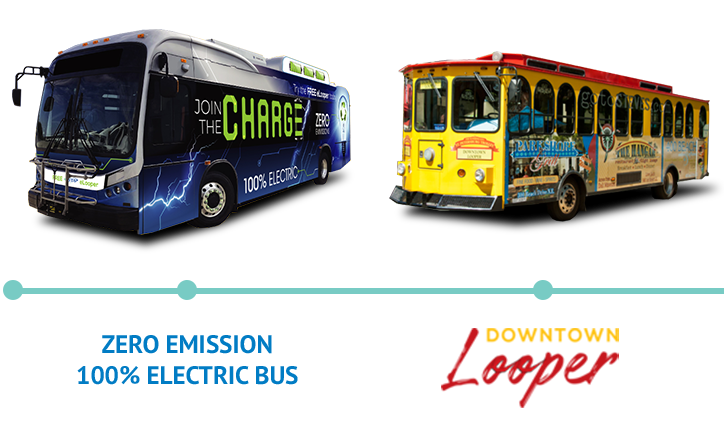 SEE HOW WE'RE SHAPING THE FUTURE
Introducing the electric bus
Charging the electric bus